We are proud to announce the launch of the new and improved website for The Feuerstein Institute, an international educational, clinical and research center focused on teaching people how to think, learn and better function.
The Institute was founded by Professor Reuven Feuerstein, as he continued to develop his world-renowned technique growing it to an Internationally acclaimed status with hundreds of practitioners and centers around the world. Patients and academics fly in from all over the world to meet experts, the foremost now being Dr. Rafael Feuerstein.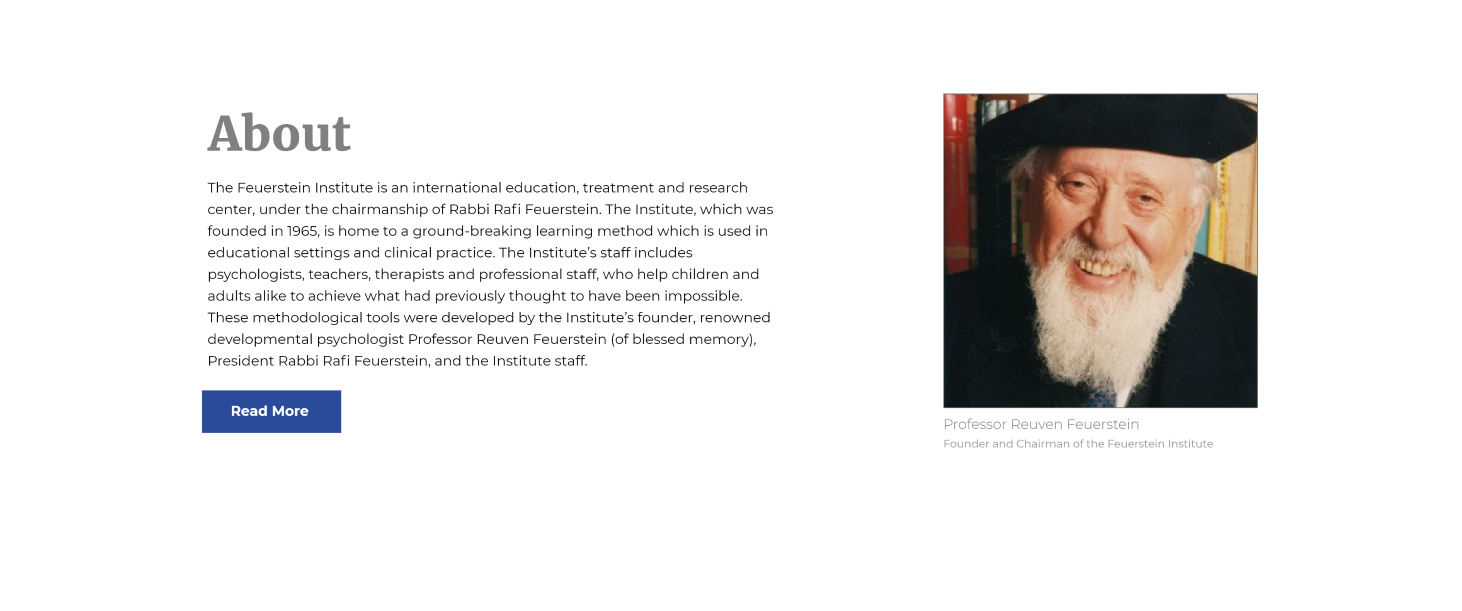 At the location of their headquarters, Israel has greatly benefited from the amazing work the Feuerstein Institute has done with anyone with learning difficulties or special needs, giving them the tools to reach their full potential.
To illustrate, with the Feuerstein Institute's assistance, Ethiopian immigrants have become integrated into natural and medical sciences studies at a rate of twice their ratio in the general population, and in law studies at a rate of 6.5 times their ratio. The program is implemented with great success at a number of higher education institutions across Israel, including the Hebrew University of Jerusalem, Bar Ilan University, and Ariel University.
Highlights of the project were:
Build LMS - online store to access learning material to become a certified practitioner
Search database to find users nearest center and practitioner
Be fully accessibility compliant
To be built with Wordpress Responsive and contemporary design
Maintain and improve SEO.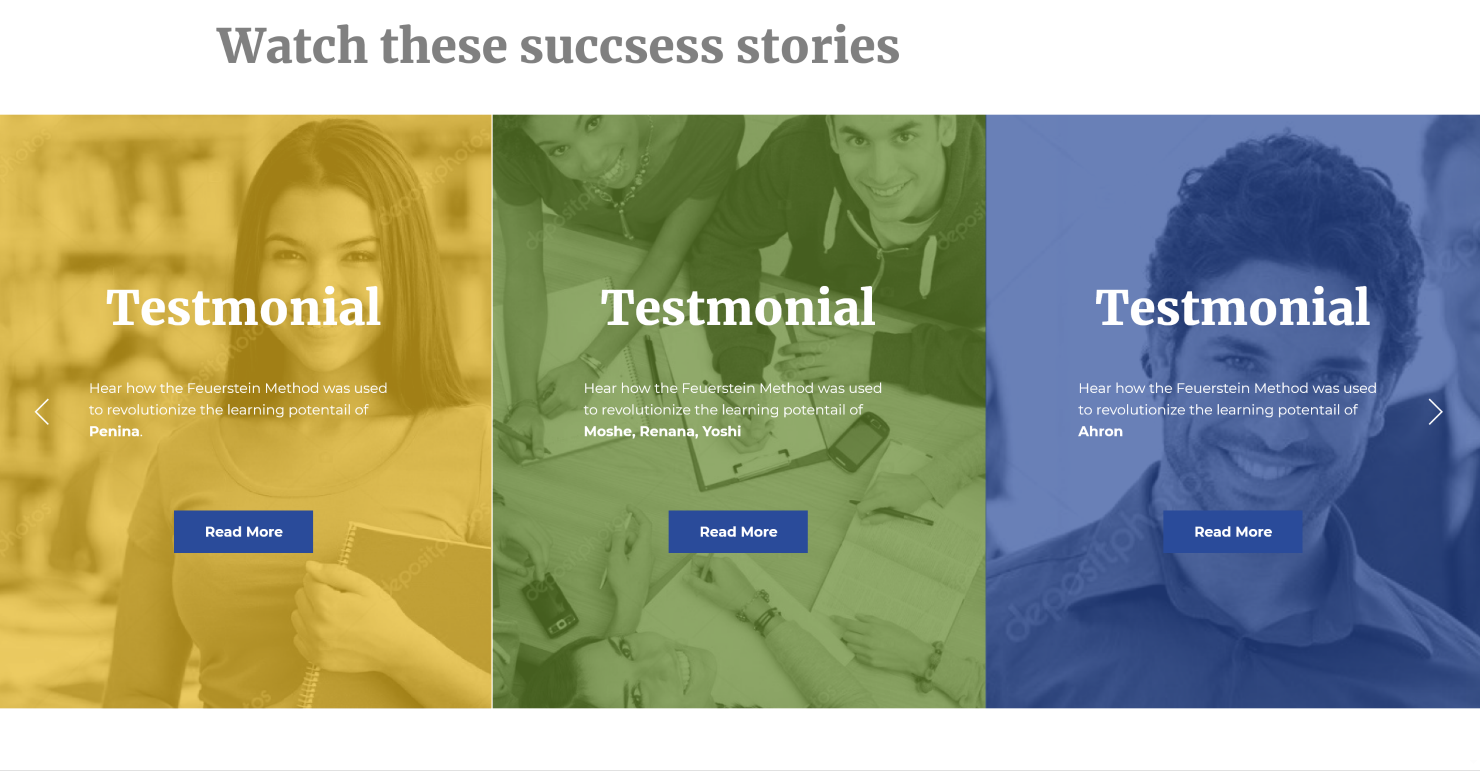 The key to delivering a successful project lies in two simple areas.
The initial meeting where we outline what the client's aims of the website are, the design, functionality, crucial components to how that organization operates. The better we understand your vision and lay out a clear and comprehensive action plan for the project, the better we deliver a website on time and within budget.
Once that has been established, close and swift communication is needed to get approval for work completed, fix bugs and keeping the client informed as to where the project is in the scheduled timeline.
As the main point of contact at the Feuerstein Institute, Uri Wertzberger stated:
"I was very impressed by your project manager. I felt she was always available, very organized, communicated clearly and helped resolve issues quickly. Perfect job!"
Launching the site is not the end of the project. We Host, maintain and continue to develop the site as it evolves to meet the future needs of the client. Fatfish is honored to have worked with the Feuerstein Institute and to have made a small, yet meaningful change to the world.