Specification, Design, Development, and Maintenance of worldwide enterprise RAD. Rad evolve any service over any network. Helps usher in next-gen networks and services while keeping your current assets.
Technology Leadership. 35+ Years of Customer-Focused Innovation
Agility and Commitment. Small enough to care, yet big enough to deliver
Local Presence and Global Support. Worldwide Offices and Partners Network Ready to Work with You
The project includes all aspects of web interface and platform for the worldwide corporation:
A partners center with restricted content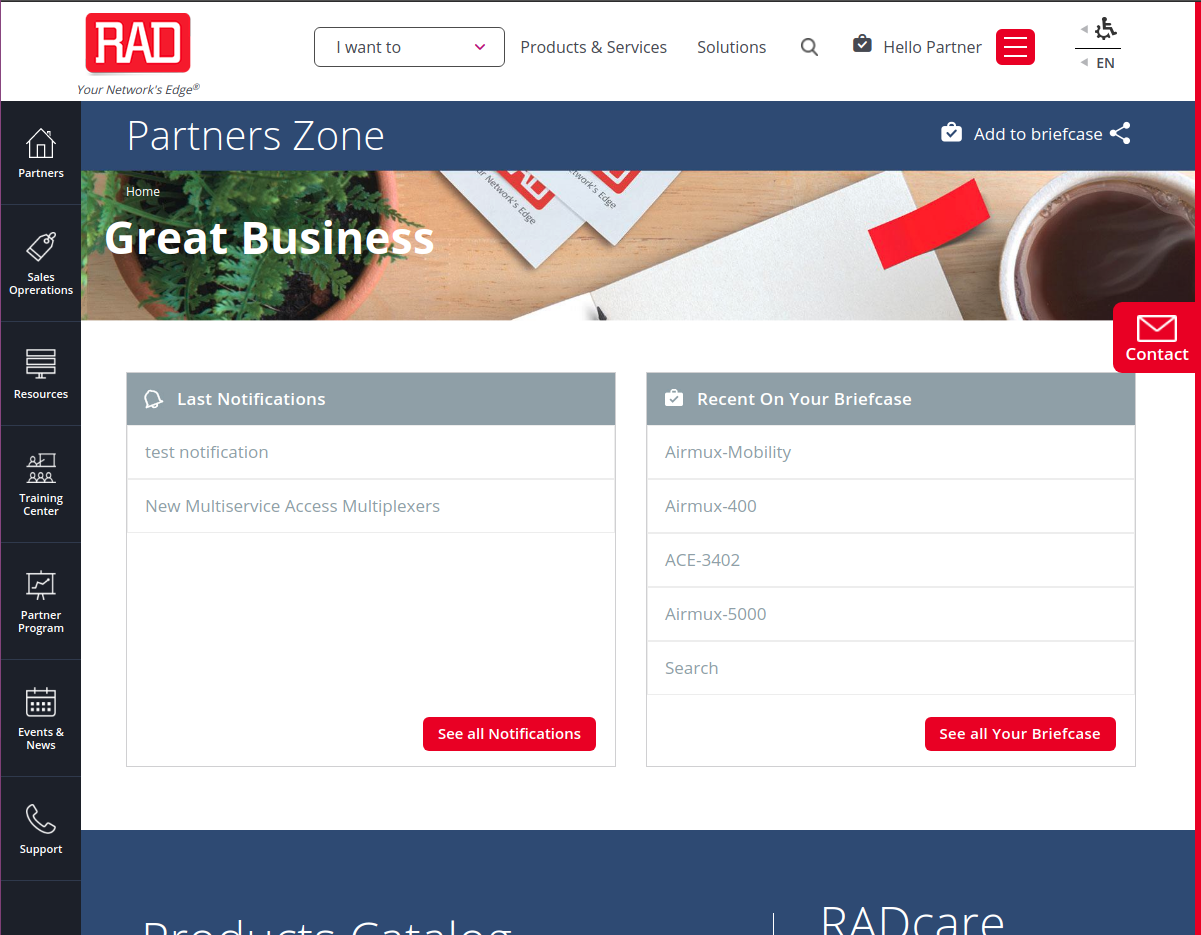 Partners restricted section for orders, products management and more.
A company internal portal with AD authentication and authorization, HR management tools, transportation, meals, vouchers and other tools for every-day use by the 1000's Rad Employees.
Technology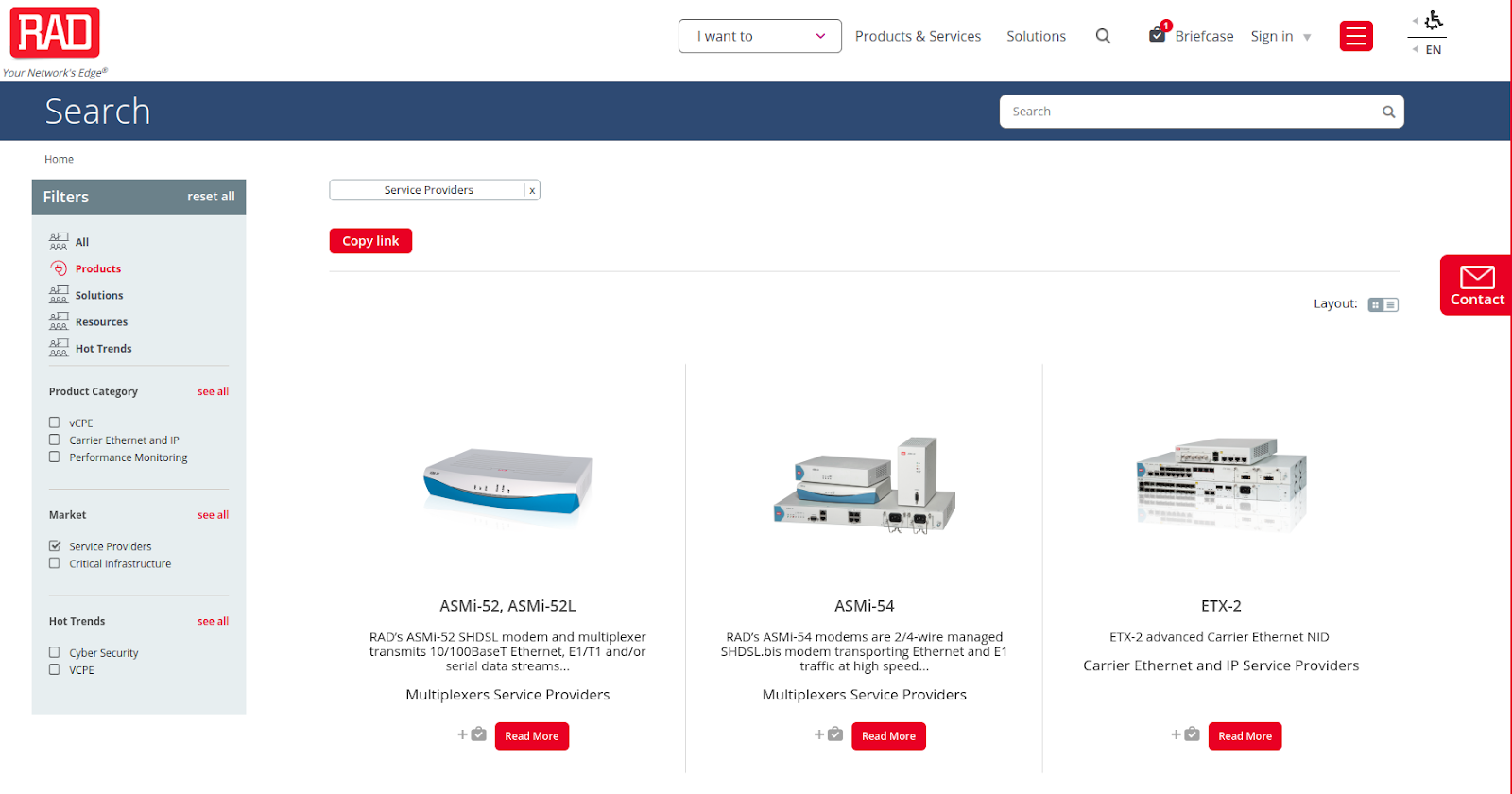 Angular search center and resource downloads
With 1000's of resources and documents like with papers, technical specifications, drivers and more, we needed to create a powerful and yet friendly and easy to use resource center. We have chosen Angular technology as hi-performance technology, to provide a smooth user experience and enable search and refine resources over multiple criteria and search preferences. In addition, all resources are delivered under a permissions matrics based on user rule, location and other factors.