SPACE AND BEYOND
The Israeli Space Agency reaching out researchers, founders and the next generation of space experts with an interactive, multilingual and cross-platform website. The website designed to serve all aspects of the agency including official publications and tenders closed communities for researches and teachers, event and seminars boards, educational and nut stuff and more.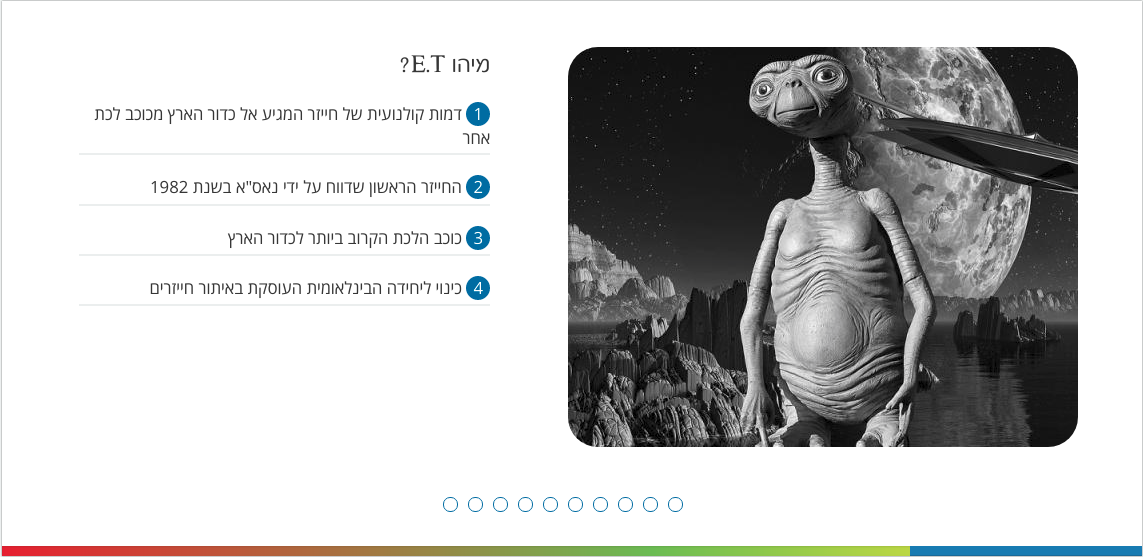 One of the main audience groups of this site are students in elementary and college school, in order to see our next astronaut leaving earth. We design this project as a fascinating journey in time and space. The design takes the students to every corner of the universe and encourages them to explore content with games, articles, quizzes and other tools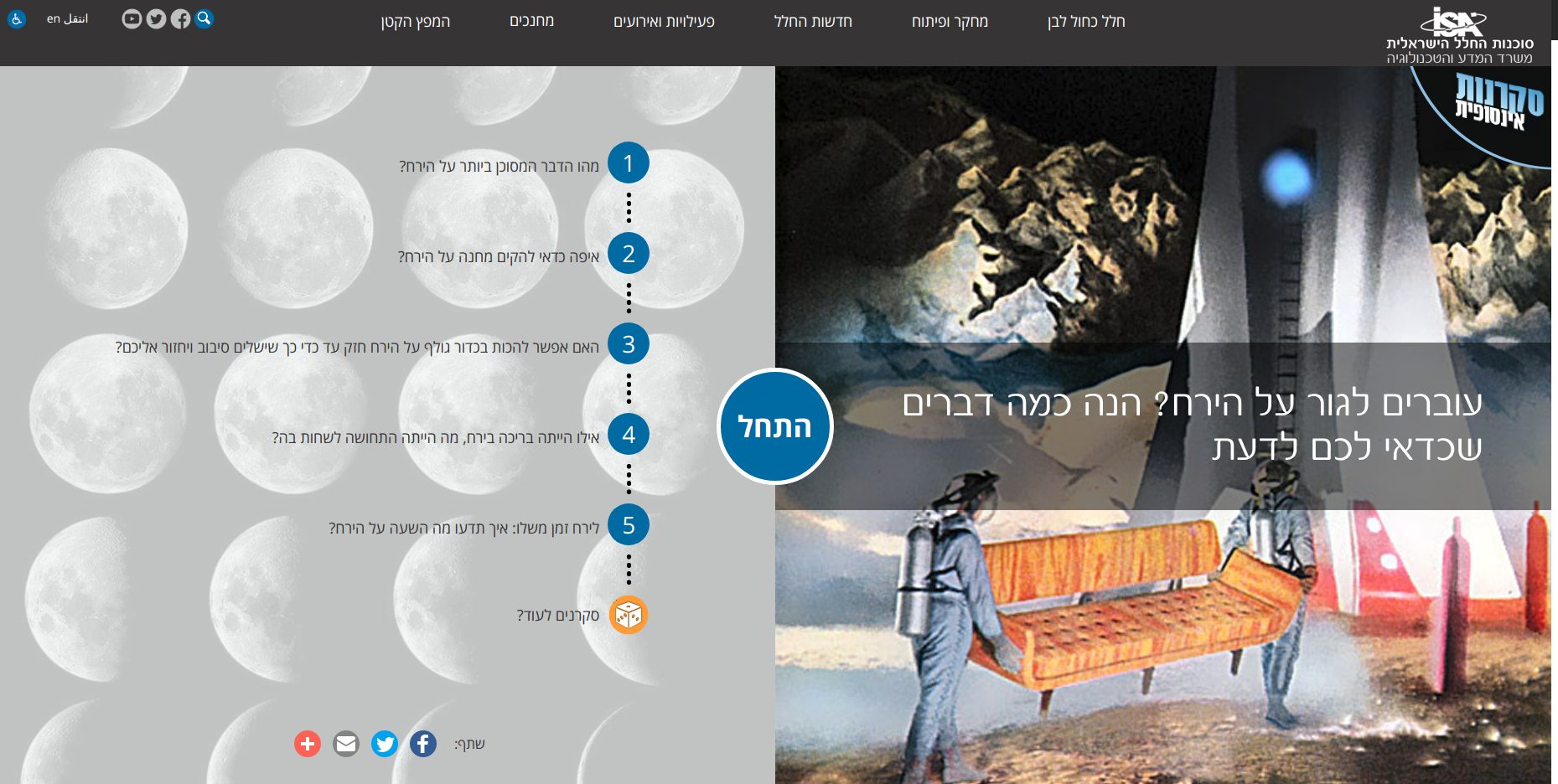 We have chosen DRUPAL as a CMS for ins capabilities of managing various data types and friendly content editing tools. The site is managed by a group of talented content editors that create new articles, events, games and other pieces of content on a daily basis. Drupal was chosen as a first in class CMS that gives out of the box the following useful features:
Flexibility in building complex pages using friendly user interface (GUI)
Support on multilingual content
A cross-platform, mobile-first approach
Create communities and manage members
Editorial groups that write, moderate and publish content every day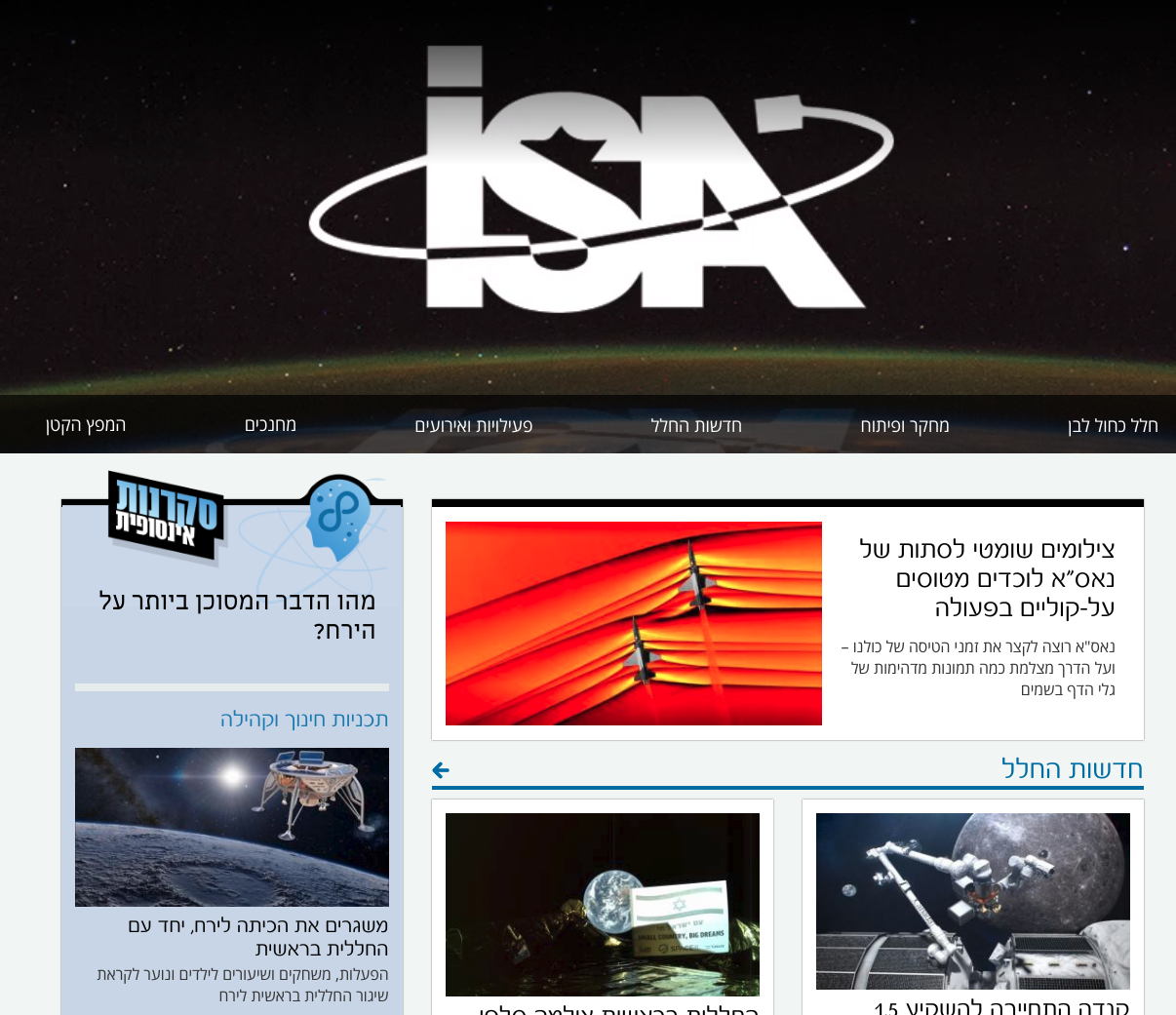 Publish on 02 August, 2017
Specification, Design, Development, and Maintenance of worldwide enterprise RAD. Rad evolve any service over any network. Helps usher in next-gen networks and services while keeping your current assets.
Technology Leadership. 35+ Years of Customer-Focused Innovation
Agility and Commitment. Small enough to care, yet big enough to deliver
Local Presence and Global Support. Worldwide Offices and Partners Network Ready to Work with You
The project includes all aspects of web interface and platform for the worldwide corporation:
A partners center with restricted content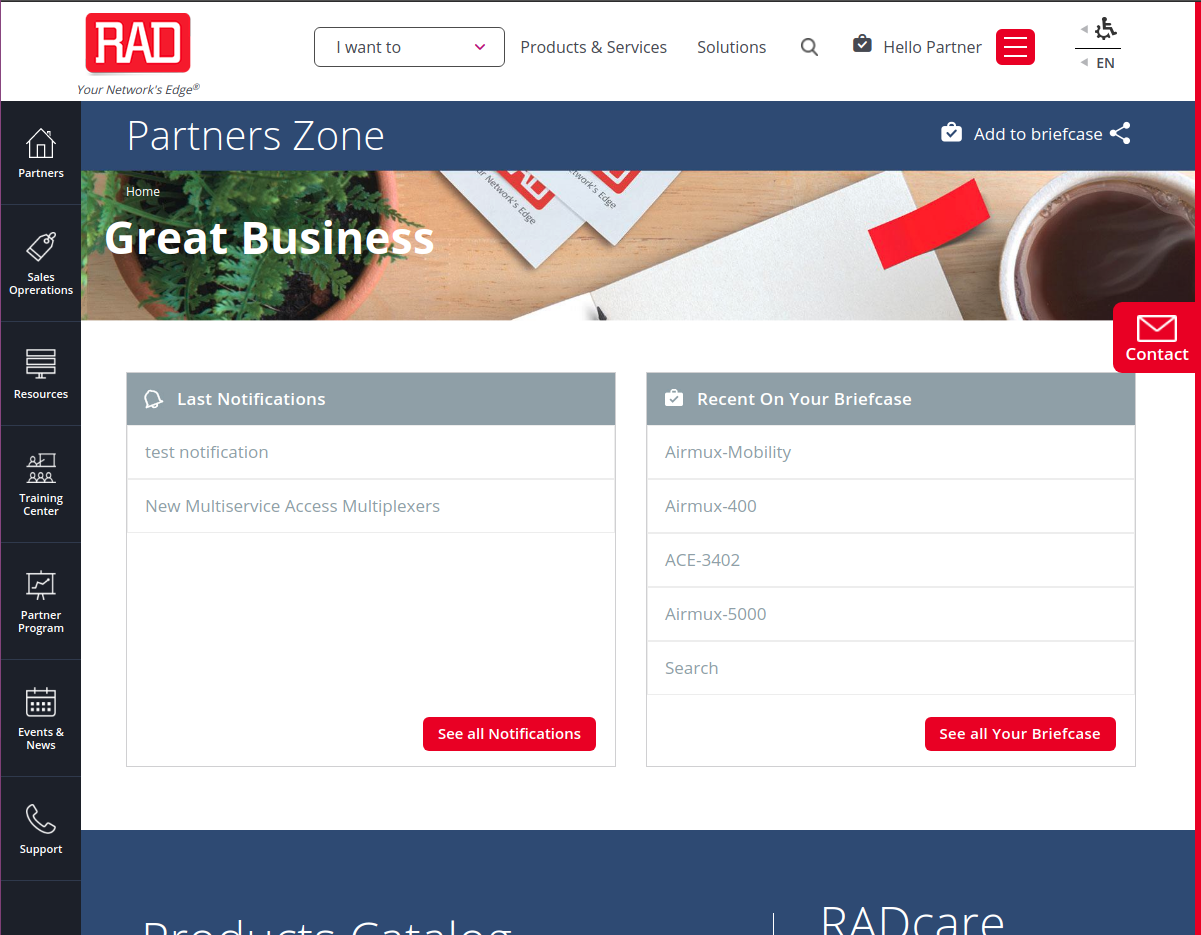 Partners restricted section for orders, products management and more.
A company internal portal with AD authentication and authorization, HR management tools, transportation, meals, vouchers and other tools for every-day use by the 1000's Rad Employees.
Technology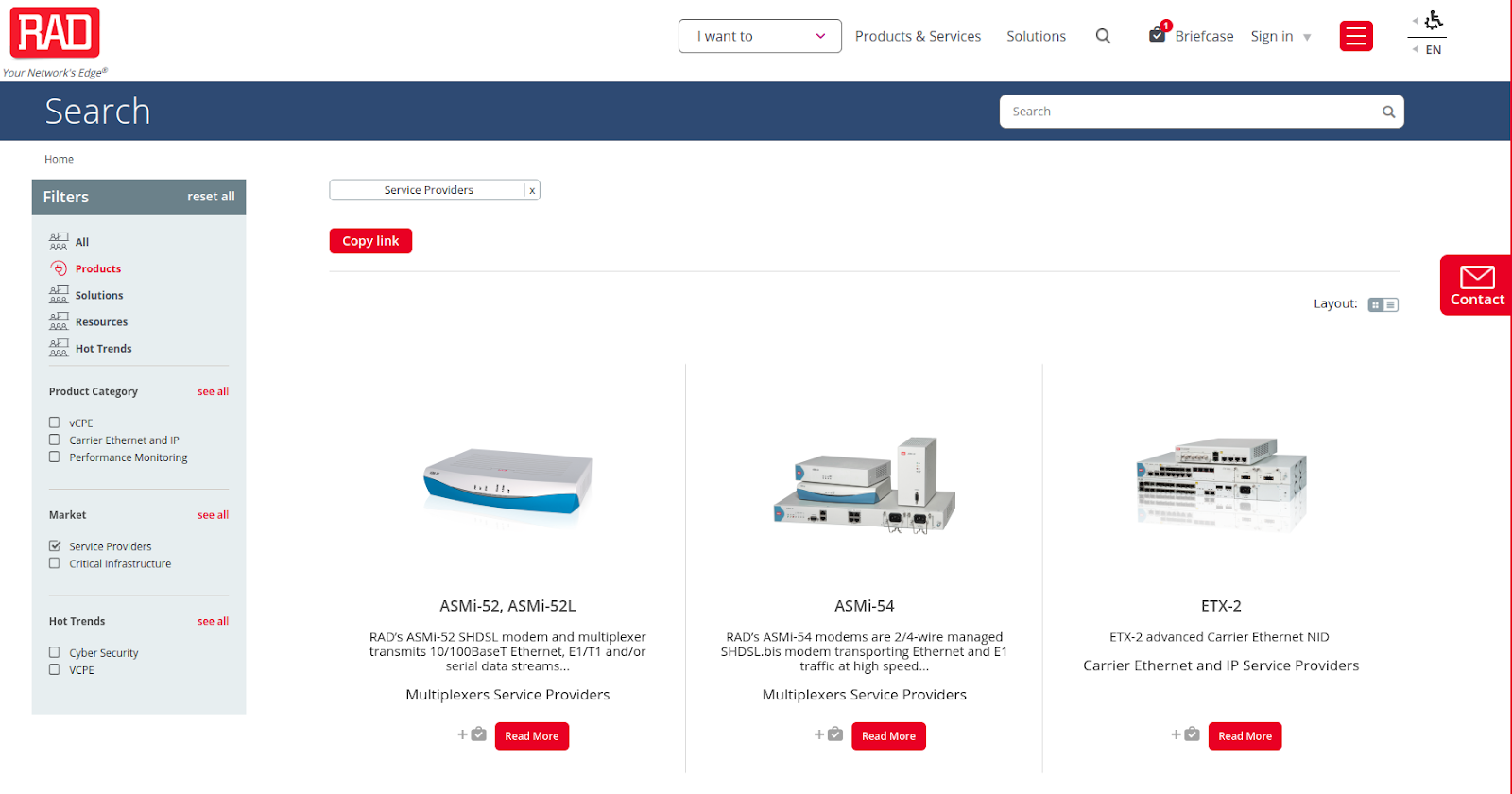 Angular search center and resource downloads
With 1000's of resources and documents like with papers, technical specifications, drivers and more, we needed to create a powerful and yet friendly and easy to use resource center. We have chosen Angular technology as hi-performance technology, to provide a smooth user experience and enable search and refine resources over multiple criteria and search preferences. In addition, all resources are delivered under a permissions matrics based on user rule, location and other factors.
Publish on 02 August, 2017
It's all about automotive
When our favourite car manufacturer approached us for help with building their website, we were driven to deliver the superior quality they sought us for. The site is all about the driving experience of Land Rover's fantastic range of superior off-road, all purpose, and luxury vehicles.

The website displays the complete up to date catalog of models and features on offer to help you select your own unique Land-Rover.
We provide you with a beautiful 360-degree tour of the exterior and interior of your unique dream model to help you get the most realistic experience - as if you were sitting in the car and enjoying its features and comfort!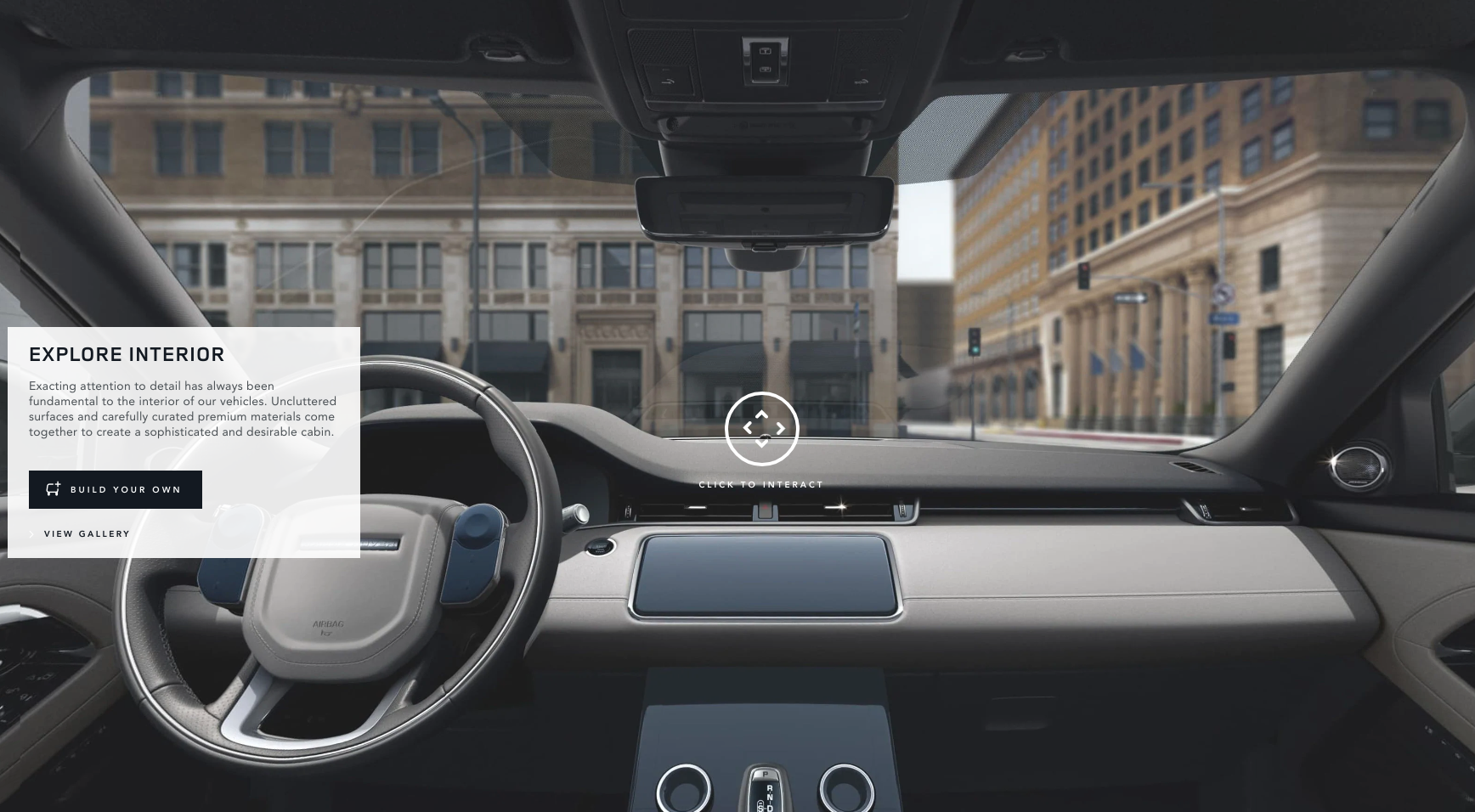 Once your desired model is selected, we invite you to upgrade it with exclusive features from leather seats, magnesium-alloy wheels, powerful engines, to the interior and exterior trim of your vehicle, all using our one-of-a-kind model customizer tool.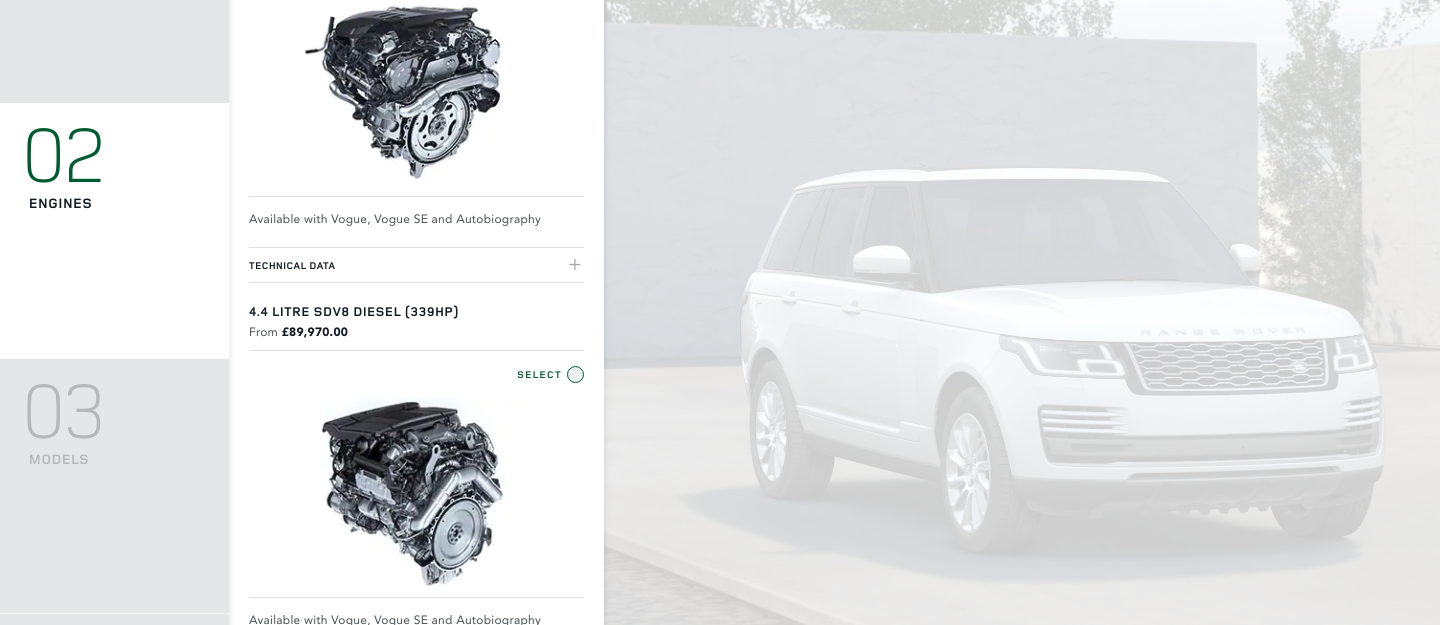 Find your local dealer with our worldwide dealer locator.