It's all about automotive
When our favourite car manufacturer approached us for help with building their website, we were driven to deliver the superior quality they sought us for. The site is all about the driving experience of Land Rover's fantastic range of superior off-road, all purpose, and luxury vehicles.

The website displays the complete up to date catalog of models and features on offer to help you select your own unique Land-Rover.
We provide you with a beautiful 360-degree tour of the exterior and interior of your unique dream model to help you get the most realistic experience - as if you were sitting in the car and enjoying its features and comfort!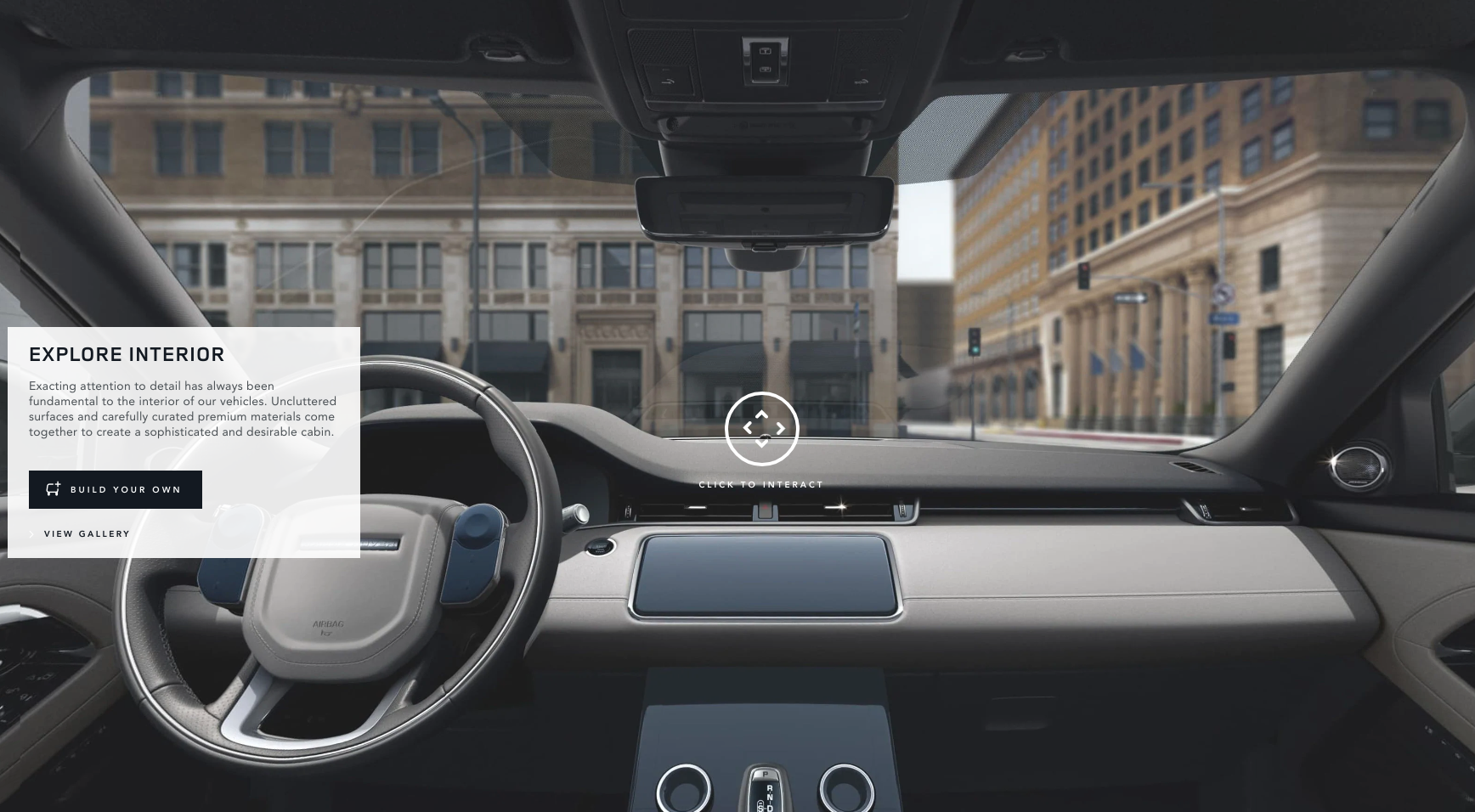 Once your desired model is selected, we invite you to upgrade it with exclusive features from leather seats, magnesium-alloy wheels, powerful engines, to the interior and exterior trim of your vehicle, all using our one-of-a-kind model customizer tool.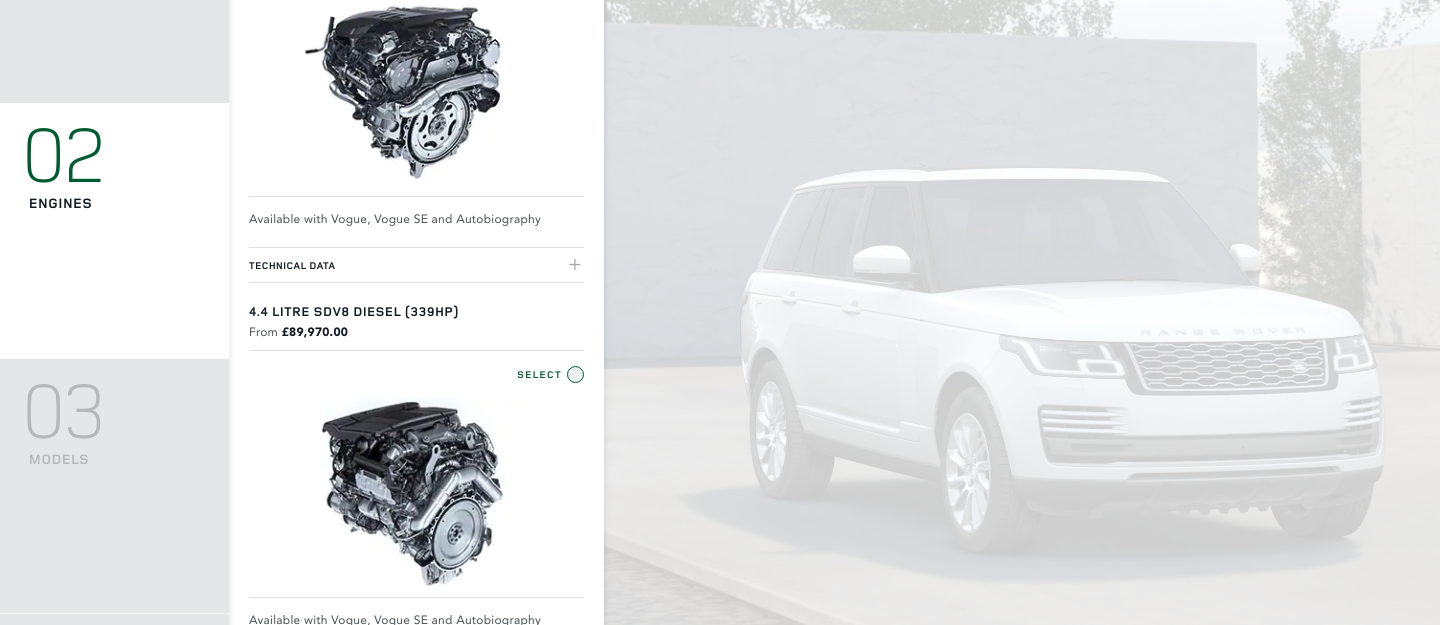 Find your local dealer with our worldwide dealer locator.