Taste the world with bitemojo Self-guided food experience with nothing but your smartphone
Taste the world with bitemojo
Self-guided food experience with nothing but your smartphone
Claim your bites easily
Arrived to one of our biteStops? Just say you're from bitemojo and show them the special e-voucher. While your bite is being prepared you can read about your bite and the star behind it.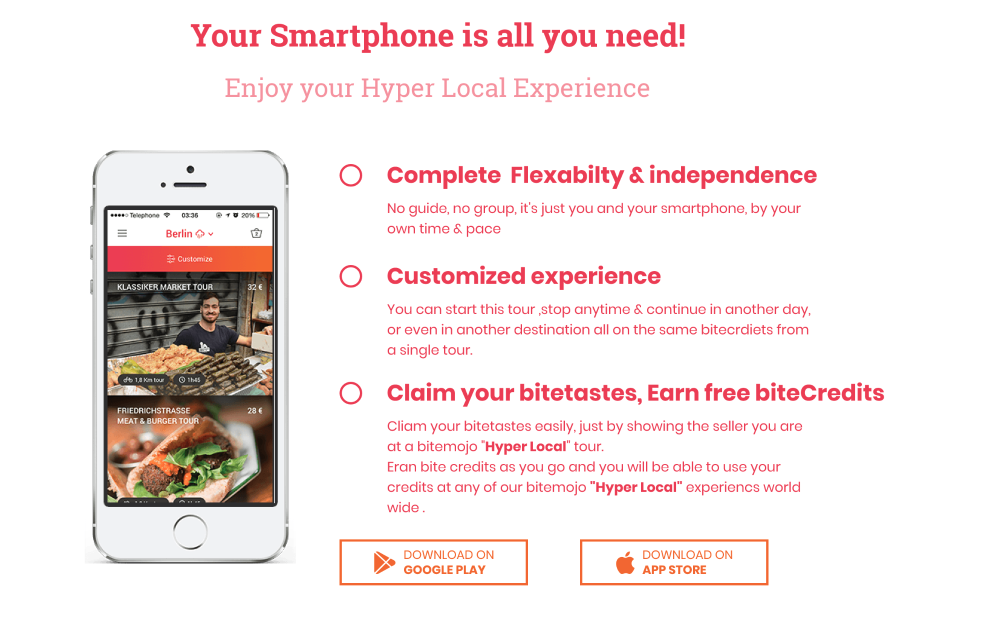 Pick your bitemojo tour
Whether a food tour in Kreuzberg or Nightlife and alcohol in Jerusalem, bitemojo tours will only take you to the testiest places at every destination. Easily book on the site or directly within the bitemojo app.